Cowbell lesson from David Troen-Krasnow
I developed these exercises as a way of incorporating my "floor" cowbell. These exercises are written with the ride hand playing straight 8ths, but other rhythms can and should be incorporated. I'd like to think that these exercises might offer some more musical examples than just incorporating double bass rhythms.
I would suggest learning the rhythms in the following order: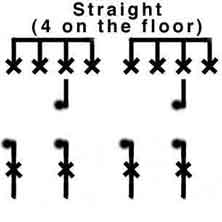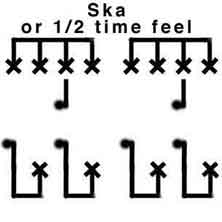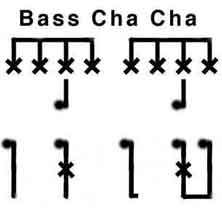 Note: Bass Cha Cha & Bell Cha Cha -
snare should be on 2 & 4 but is missing in the exercise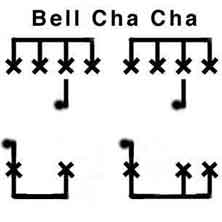 ... and then any of the 332 323 233 exercises
(inspired by the Mike Portnoy interview in Modern Drummer)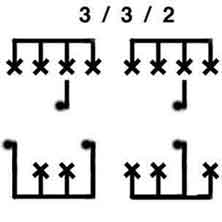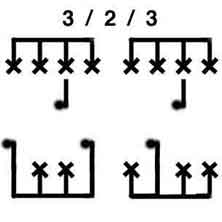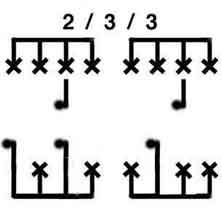 These exercises can be further used by dropping
either the first or second of the double cowbell hits.
Enjoy!
David Troen-Krasnow